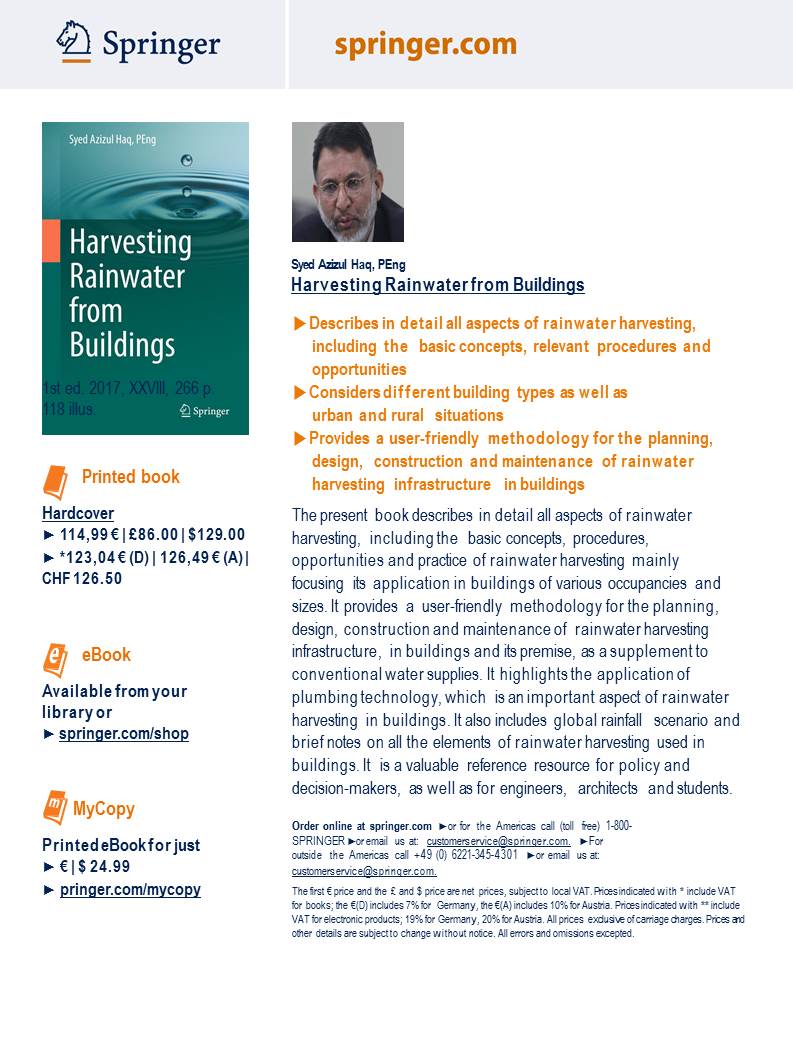 RAiN Forum President Syed Azizul Haq, PEng describes in detail all aspects of rainwater harvesting, plumbing technology and practice of rainwater harvesting mainly focusing its application in buildings of various occupancies and sizes. It also includes global rainfall scenario and brief notes on all the elements of rainwater harvesting used in buildings.
This book is available now in the springer website that purchases by more than hundred people every week around the world.
For more info please, visit this link.